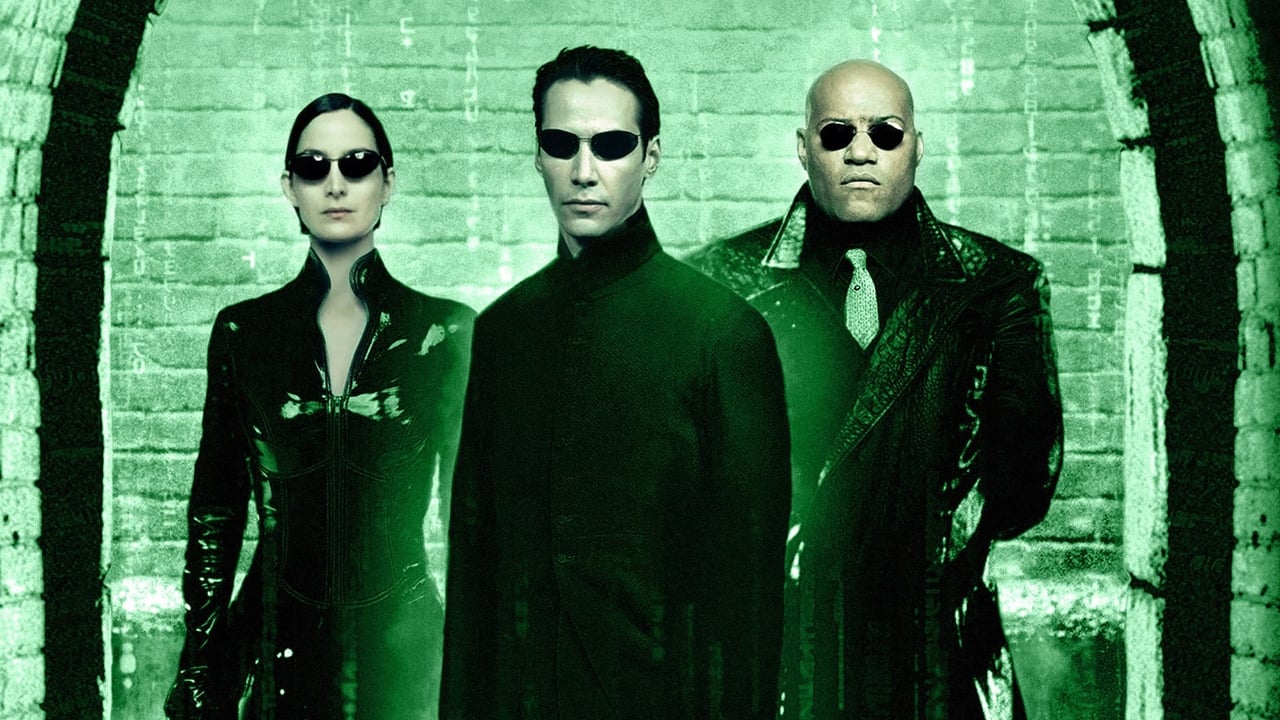 Escolha uma opção para assistir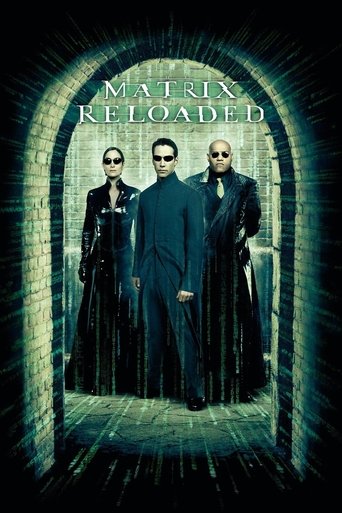 Matrix Reloaded
2003
138 min
Ação
Ficção Científica
Após derrotar as máquinas em seu combate inicial, Neo (Keanu Reeves) ainda vive na Nabuconodosor ao lado de Morpheus (Laurence Fishburne), Trinity (Carrie-Anne Moss) e Link (Harold Perrineau Jr.), o novo tripulante da nave. As máquinas estão realizando uma grande ofensiva contra Zion, onde 250 mil máquinas estão escavando rumo à cidade e podem alcançá-la em poucos dias. A Nabucodonosor é convocada para retornar a Zion, para participar da reunião que definirá o contra-ataque humano às máquinas. Entretanto, um recado enviado pelo Oráculo (Gloria Foster) faz com que a nave parta novamente, levando Neo de volta à matrix. Lá ele descobre que precisa encontrar o Chaveiro (Randall Duk Kim), um ser que possui a chave para todos os caminhos da matrix e que é mantido como prisioneiro por Merovingian (Lambert Wilson) e sua esposa, Persephone (Monica Bellucci).
Trailer
Título OriginalThe Matrix Reloaded
DireçãoLilly Wachowski, Lana Wachowski
GêneroAção, Ficção Científica
Ano2003
Duração138 minutos
ÁudioDublado
QualidadeHD
Classificação12 anos
Keanu Reeves
Thomas A. Anderson / Neo
Laurence Fishburne
Morpheus
Carrie-Anne Moss
Trinity
Hugo Weaving
Agent Smith
Jada Pinkett Smith
Niobe
Gloria Foster
Oracle
Helmut Bakaitis
The Architect
Daniel Bernhardt
Agent Johnson
Steve Bastoni
Soren
Lambert Wilson
The Merovingian
Don Battee
Vector
Monica Bellucci
Persephone
Valerie Berry
Priestess
Ian Bliss
Bane
Liliana Bogatko
Old Woman at Zion
Michael Budd
Zion Controller
Stoney Burke
Bike Carrier Driver
Kelly Butler
Ice
Josephine Byrnes
Zion Virtual Control Operator
Noris Campos
Woman with Groceries
Collin Chou
Seraph
Paul Cotter
Corrupt
Marlene Cummins
Another Old Woman at Zion
Attila Davidhazy
Young Thomas Anderson at 12
Essie Davis
Maggie
Terrell Dixon
Wurm
Nash Edgerton
Security Guard #5
David Franklin
Maitre D---
Austin Galuppo
Young Thomas Anderson at 4
Nona Gaye
Zee
Daryl Heath
A.P.U. Escort
Roy Jones Jr.
Captain Ballard
Malcolm Kennard
Abel
David Kilde
Agent Jackson
Randall Duk Kim
The Keymaker
Christopher Kirby
Mauser
Peter Lamb
Colt
Nathaniel Lees
Mifune
Harry Lennix
Commander Lock
Tony Lynch
Computer Room Technician
Robert Mammone
AK
Joshua Mbakwe
Link---s Nephew
Matt McColm
Agent Thompson
Chris Mitchell
Power Station Guard
Steve Morris
Computer Room Guard
Tory Mussett
Beautiful Woman at Le Vrai
Rene Naufahu
Zion Gate Operator
Robyn Nevin
Councillor Dillard
David William No
Cain
Genevieve O--Reilly
Officer Wirtz
Socratis Otto
Operator
Harold Perrineau
Link
Montaño Rain
Young Thomas Anderson at 8
Neil Rayment
Twin #1
Adrian Rayment
Twin #2
Rupert Reid
Lock---s Lieutenant
Cornel West
Councillor West
David Roberts
Roland
Shane C. Rodrigo
Ajax
Nick Scoggin
Gidim Truck Driver
Kevin Scott
18 Wheel Trucker
Tahei Simpson
Binary
Frankie Stevens
Tirant
Nicandro Thomas
Young Thomas Anderson at 2
Gina Torres
Cas
Andrew Valli
Police #1
Andy Arness
Police #2
Steve Vella
Malachi
John Walton
Security Bunker Guard
Clayton Watson
Kid
Leigh Whannell
Axel
Bernard White
Rama-Kandra
Anthony Zerbe
Councillor Hamann
Scott McLean
Security Bunker Guard #2
Anthony Brandon Wong
Ghost